Our Teachers introduce themselves
Annie Barker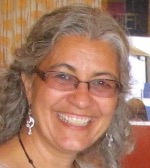 Hi, I have been working with children since 1985 when I moved to Camarillo with my family. I owned a large family childcare in my home; licensed for 12 children. Here is where my love for children began, while raising my children, attending classes and nurturing families as they worked. I received a BA in Child Development from California State University Northridge in 1998, then moved on to the co-op. I have had a Child Development permit since 2000, and received my site supervisor permit in 2005. I've attended many workshops and conferences over the many years, as well as taught a few.
In 1998 I was hired by a small group of parents to teach at the co-op. I was excited to venture into a new way of working with families- the co-op style. I have come to love the co-op style and admire the parents who pour their dedication into their child's schooling and the co-op philosophy. I have found that working side by side with parents has made schooling meaningful and educational to everyone. Teachers, parents and children come together like a village growing, learning, living and working together giving life to memories and deep friendships.
My children are all grown now, Lisa & Jess live in Camarillo with their daughters, Daphne and Lydia. I am thrilled to be her Yiayia which is grandma in Greek. And Paul lives in Portland and Ashley lives in Simi Valley, both working. My husband and I enjoy quiet evenings reading, hiking and volunteering with local charities.
In peace,
Annie Barker
---
Samantha Fitts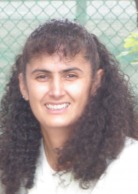 Hi, in 1996 I received my Associates degree in Early Childhood Education from Chemeketa Community College in Salem, Oregon. Since that time, I have worked with children as young as 6 weeks old and all the way up to grade school. I spent over four years as a preschool teacher and assistant director, and later served two and a half years as the director of a preschool and school age day camp, both in Oregon and then in California. However, my passion for interacting with children directed me back into the classroom rather then pursuing administration.
In 2006 I was hired at the co-op to work with Toddlers and their parents, and preschoolers which confirmed my love for the classroom and children, I found out where I belong! I believe that learning and experiencing life through my interactions with children makes it all worth while and I look forward to working with new and returning families each year.
Outside of the classroom I keep busy as a mother of two and a wife. My family includes Nicholas, Brittany and my husband Chris. We enjoy swimming, hiking, small road trips and playing board games.
Fondly,
Samantha Fitts
---
Shannon Skeens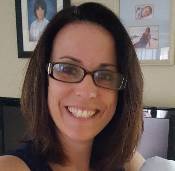 From a very young age I knew that I wanted to work with children. In fourth grade we were asked what we wanted to be when we grew up and my answer was Teacher. In 2000, I began teaching preschool at the San Diego State University Child Development Center while I was a student. I graduated from San Diego State University in 2001 with a BS in Child Development specializing in Early Childhood Development and a minor in Psychology and I have worked with children in some capacity ever since.
Early on in my career I taught at preschools in Virginia and Hawaii where I was also fortunate enough to be able to attend many conferences and workshops to further my education and training. Upon returning to San Diego in 2011, I worked as the Director of the Family and Children's Ministry at Point Loma United Methodist Church and served as Dean at Camp Cedar Glen in the summer for their Elementary aged campers. I also was fortunate to be able to volunteer as a Court Appointed Special Advocate (CASA) with Voices For Children working with foster youth in San Diego County. In 2014, my husband's career brought us to Ventura County and in the Spring of 2015 I was hired to work as the Toddler Teacher at PV CO-OP. I am so excited to be working in the classroom again with children and families and feel very fortunate to have found the Co-op!
My husband and I have 4 children and love spending as much time as a family as we can watching movies, hiking, swimming and playing games.
Fondly,
Shannon Skeens