Links
Facebook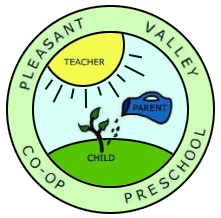 Pleasant Valley Co-Operative Preschool Facebook Group
This is a private but growing group of present and past co-op parents. It's a place to share good news, upcoming events, interesting child related articles and fun activities for children with other co-op families.


---
FUNDRAISING that's FREE for YOU!

smile.amazon.com
When you select Pleasant Valley Preschool as your charity of choice on AmazonSmile, we earn 0.5% of your Amazon purchases. It's an effortless way to help the Co-op provide even more.
---
Shutterfly

Shutterfly Store Front
Shop through this link and 13% of all processed will go directly to the co-op! Shutterfly is a secure way to house unlimited photos for free, and earn dollars for the co-op when shopping as well.

---

eScrip
You shop, and their merchants give back! Shop online, buy groceries, or dine out to make a difference for the co-op.Please remember to sign up online at http://www.escrip.com You may also register debit and credit cards to help our school earn more money!
---
PVPRD

Pleasant Valley Recreation and Park District
Serving the Camarillo community since 1962. Go here to see all the recreational opportunities and parks available to our community.


---
CCPPNS

California Council of Parent Participation Nursery Schools (CCPPNS)
The California Council of Parent Participation Nursery Schools (CCPPNS) is a state-wide community of parents and educators committed to teaching and inspiring families through parent involvement and mutual support.
---
CAEYC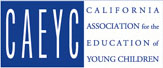 California Association for the education of Young Children
The California Association for the Education of Young Children is dedicated to advancing excellence throughout the early care and education profession.
---
NAEYC

National Association for the Education of Young Children
The National Association for the Education of Young Children (NAEYC) is a professional membership organization that works to promote high-quality early learning for all young children, birth through age 8, by connecting early childhood practice, policy, and research.
---
MOMs Club

Moms Club of Camarillo West
Moms Club of Camarillo West is an international support group for full or part-time stay-at-home moms and their children. It is a wonderful way to meet other parents and make new friends - for you and for your child.
---
First 5
Pleasant Valley Neighborhood for Learning - First 5 Ventura County
NfL's mission is to create and provide support and solutions that enhances school readiness for children ages prenatal to five and their families.
---
Camarillo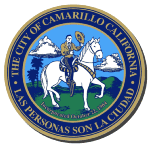 City of Camarillo
Camarillo is a thriving community of over 66,000 in the heart of Ventura County and offers an appealing mixture of rural and suburban lifestyles.